Are you here because you are saying to yourself, "I need money now and don't know what to do"?
We all know nobody has a money tree in their backyard that grows dollar bills you can pick on-demand. However, you can still get money right now if you're dealing with an unexpected bill, home repair, medical expense, or whatever it may be that is causing you to scramble for a quick money WITHOUT having to borrow it.
With a little hustle and creativity, you can begin implementing these ideas today to quickly increase your cash flow.
Believe me, my wife and I have had to raise cash quickly without paying late fees or borrowing money. Even if you have enough money in your emergency fund to cover a surprise expense, you can quickly replenish your balance with these earning hacks as well.
Making Extra Money With Your Car or House
Most of us have either a car or a house and which means you can put each of them to work for you to make money. Here are a few of my favorites when it comes to having your car or house go to work for you!
1. Deliver Food, Drinks and Groceries to People

Have you ever thought about delivering food with DoorDash?
Doordash is a service where people can order food, drinks and groceries and have them available for delivery or pickup. The people who provide that service and get paid, are people just like yourself.
Postmates states that experienced couriers can earn up to $25 an hour and work on their own hours.
However, if you only want to deliver groceries to people, then you should also sign up for Instacart.
Instacart pays people quickly to deliver groceries from grocery store to their clients doorstep. Currently, people working with Instacart are making anywhere from $50 – $1,000 per month as a side hustle.
2. Become an Uber Driver

Uber is a great option if you have a car and like interacting with people. There are two additional reasons to consider driving for Uber:
Flexible hours
Weekly pay
Signup incentive for new drivers
Another reason to consider Uber is for their schedule flexibility; you drive when you have time and aren't beholden to a specific shift or having to be available at least X hours a week.
You can find more information here to determine if driving with Uber is right for you.
3.  Deliver for Uber Eats

Uber Eats allows you earn on your own schedule by delivering food from restaurants to people.
The best thing about Uber Eats is you get to choose your wheels based on the city you live in. Depending on your city, you can deliver for Uber Eats via your car, bike or scooter. Just turn on the app in the morning before work, when you get home, or whenever you have some extra time to make money on your terms.
Also, the driver qualifications are less stringent for Uber Eats. In case you don't meet the age and vehicle requirements to be a full-fledged Uber driver, you can be an Uber Eats driver until then.
4. Become an Airbnb Host

Become and Airbnb Host and you can start making really good income each month. There are many of benefits to being a homeowner, including the option to rent out your unused rooms for cash. But, by becoming an Airbnb host, travelers stay in your spare bedroom, basement, or second house.
Real estate is one time-tested approach to earning passive income and Airbnb can be less stressful than being a full-time landlord or trying to fix and flip houses for a profit. And, you get to interact with visitors coming from all corners of the world!
5. Rent Out Your Car
If you don't drive your car every day or have the time to be an Uber driver, you can make some extra cash by renting your car on Turo. You can earn on average $877 a month ($10,516 a year) when your car is worth between $25,000 – $35,000. This income can easily cover your monthly insurance premium and car payment.
Considering most cars are depreciating assets that lose value every day and cost money to maintain, renting your car on Turo is one of the very few ways your car can actually make money for you.
You will receive payment within five days after a rental period ends.
6. Rent Your Spare Bedroom
You can also make money by listing your spare bedroom or a second house as an Airbnb host. An increasing number of travelers prefer staying at Airbnb because it's typically more reasonable than most hotel rooms and it's a more enjoyable experience. Airbnb will help you through the listing process so you can begin taking guests and putting your vacant real estate to good use.
I Need Money Now – Earning Online
The good news is if you really need money right now, you can get money right now. Whether you want to make money from home, from an app on your phone or you're willing to put your skills to work, here are some great ways to start earning income today.
7. Trade In Your Cell Phone and Put $475 in Your Pocket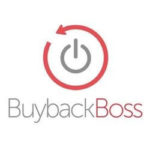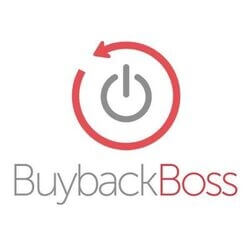 Buyback Boss is who I continue to use whenever we upgrade to a new phone because they guarantee the most money for your phone and they send same-day payments via check or PayPal.
If you have an old phone in a drawer somewhere, why not sell it today and get paid ASAP? Think of that old phone as cash sitting in your drawer that you need right now.
You can also downgrade to last year's model (often getting the phone for a few dollars with a new contract) and sell your current phone for up to $695. Here's a screenshot I snapped of the latest offer I received on my current used phone (iPhone 12 Pro Max) in good condition.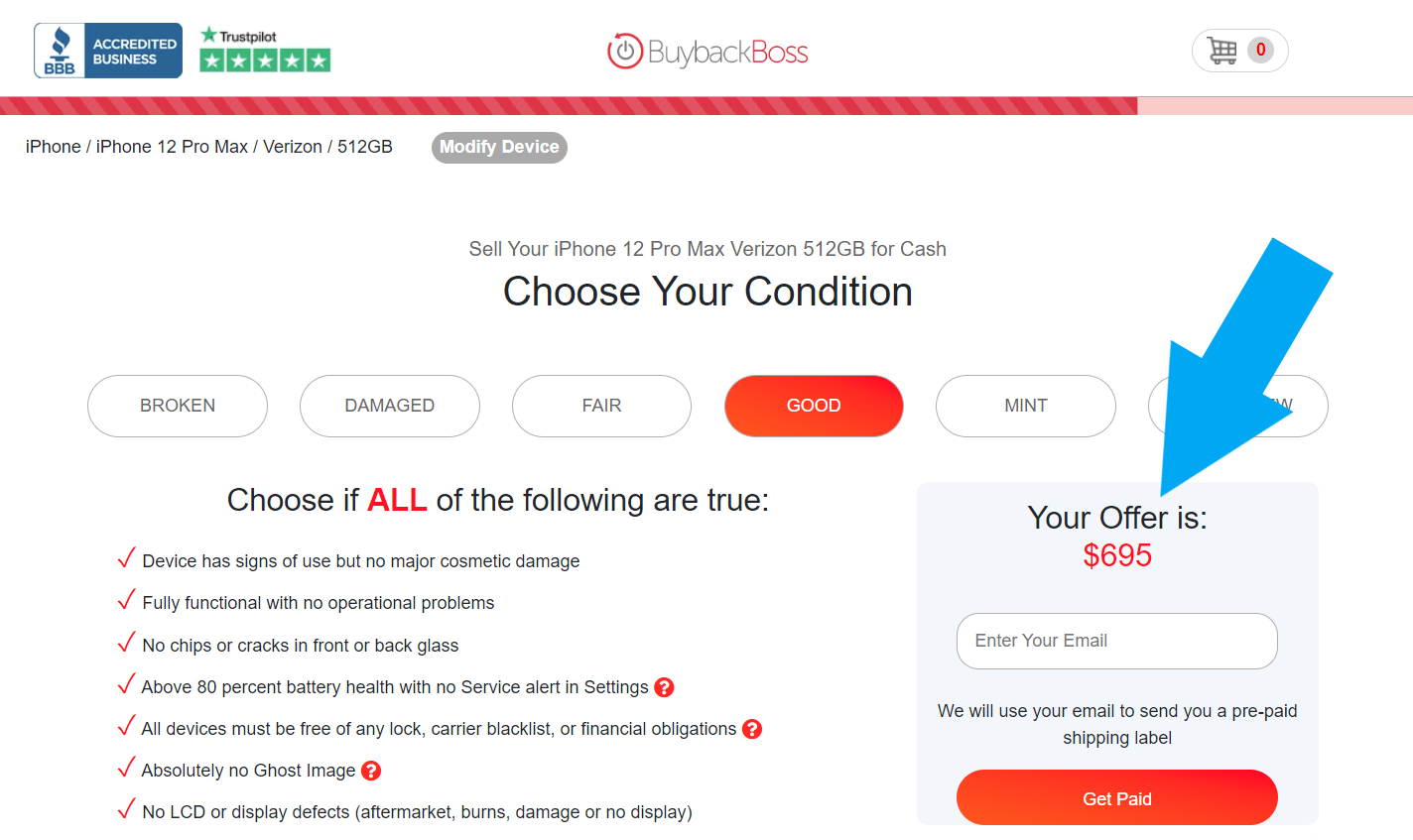 8. Get Money Sent to Your PayPal For Your Opinion

Survey Junkie is a great place to start because cash can be deposited into your PayPal account, or you can get paid out via Amazon or Target gift cards for simply giving you opinion online.
We also have a full list of all different types of survey companies who are looking to pay people for their opinions on different products and brands. You can see the full list of the top survey companies here.
Our Top Pick: Survey Junkie has been around since 2005 and is the most trusted in the survey industry with a Trustpilot Rating of 4.4/5.

You can start making money today by checking out Survey Junkie here.
9. Get Paid to Play Games

Yes, you can actually get paid to play games.
Mistplay is one of the very best places to get started.
The reason is online game creators need to have their games tested by real people before they launch it out to the market. 
For testing out their games on you mobile device, apps like Mistplay will pay via credits. These credits can then be cashed out in the form of different gift cards, including Visa or Amazon gift cards.
We also put together a full list of places that will pay you to play games here.
10. Teach English Online
Earn $14/hr – $22/hr teaching English online to international students. This can be the perfect side hustle opportunity if you want to work before your children wake up or after bedtime. VIPKid is one of the leading online classrooms. To get started, you need a webcam, microphone, and a love for teaching.
Most of these online teaching sites require you to have a teaching degree or prior classroom experience.
11. Save Money and Make Money with the Honey App

The Honey App will search every online coupon for you and apply the best promo code at your checkout for free. This is the first way to save money.
Also, for every 2 people you refer to Honey, they will pay you $10 in the form of popular gift cards like Amazon, Walmart and Target.
By reducing how much you spend, you won't have to earn as much money from these side hustles. Honey makes it easy to save money when you shop online by automatically applying every known discount code to your order when you checkout.
If you shop at Amazon, Honey also compares the prices of third-party sellers to the current Amazon price to quickly spot the lowest price so you pay less for the exact same product.
With no additional effort, Honey saves you money on products you are going to purchase regardless. Now, make sure you put your savings to good use!
You can also learn about the triple savings hack with honey here.
12. Complete Mini-Online Tasks

Swagbucks is the best place to start when for getting paid to complete tasks such as reading emails, surfing the web, playing games, shopping online and using mobile apps to name a few.
BONUS: One thing I really like about Swagbucks is the option to donate to one of the many charities they work with.
Our Top Pick: The most widely known company is Swagbucks, with a Trust Pilot Rating of 4.3/5.

With Swagbucks, you earn swagbucks that can be redeemed for cash via your PayPal or through gift cards to places like Walmart, Amazon, Express, or even Bass Pro Shops.
13. Get a quick $10 with Rakuten 
Rakuten sends you cash via PayPal for shopping online or in stories at places you already normally shop.
Let's be clear, unnecessary shopping is one of the last activities you need to do if you need to get money fast, but that doesn't mean you can't be a smart shopper for those unavoidable purchases. My wife and I shop with Ebates and get up to 40% cash back on nearly every online purchase.
Ebates cashback arrives once a quarter via PayPal or mailed check and you can get a bonus by referring your friends to shop with Ebates too. Using Ebates is like getting paid to shop.
Also, you can get a free $10 when you create an account with Rakuten today.
14. Freelance Online with Fiverr

Freelancing online with Fiverr is another great way to make money online. With Fiverr, you use your talents online without performing manual labor. Here are some of the possible gigs you can perform:
Writing blog posts
Graphic design
Website design
Creating YouTube videos
Translation
Proofreading
Voice Over
Jingles, sound effects, and songs
Similar to Fiverr, Upwork is another great platform for aspiring freelancers.
I have been freelancing online for the past two years and it's been an excellent source of supplemental income because you can truly work from anywhere in the world with an internet connection and get paid.
15. Proofread
If you have an eye for detail and can spot typos from a mile away when you read the news or visit a restaurant, you might find your calling as a proofreader. Several proofreading companies require prior experience, but you can also get your foot in the door at other freelancer platforms including Upwork and Fiverr.
If you are looking to perfect your craft as a proofreader and earn more money, look into Caitlin Pyle's Proofread Anywhere program.
16. Create an Online Course
With Udemy, you can create a video course to teach others something you're an expert in. Your video can be teaching computer coding, cooking skills, making a craft, or anything else in the Udemy course catalog. You collect a royalty for each course purchase and you can easily create new courses to continue earning residual income.
17. Transcribe Audio Recordings
Do you excel at dictation? Audio transcriptionists put sound recordings to paper. With sites like TranscribeMe, you transcribe one or two-minute recordings on a variety of topics. If you have medical or legal experience, you can make extra money transcribing these recordings that require a professional background.
18. Test Websites and Apps
Another fun way to make money online is testing websites and apps. UserTesting is one of the most popular testing platforms. Each test takes up to twenty minutes to complete and you make $10. At that rate, you make $30 an hour for testing websites!
To become a tester, you will need a computer or app that has a functioning webcam and microphone. You are given a series of tasks to complete during the test and you verbally share your thoughts as you complete each task.
19. Sell Unwanted Gift Cards
Sometimes, you don't have to work to make money because you already have it in unwanted gift cards. Instead of letting your gift cards collect dust, sell them on Gift Card Granny.
You can sell your unused and partially used gift cards quickly with three different selling options:
Sell It Now
Name Your Price
Trade In
Gift Card Granny finds the best price on the top gift card marketplaces and you get paid almost instantly when a sale is made.
I have sold several gift cards online almost always within 24 hours of posting and payment is sent via PayPal within three business days. Selling gift cards is one of the quickest ways to get money fast because of the quick turnaround.
20. Sell Unused Clothing
As your fashion tastes change or your children grow older, you might find yourself with a closet full of clothes you'll never wear again. While you can sell them at a yard sale or local consignment shop, you might also consider selling online at thredUP for men's, women's, and children's clothing.
For designer clothing you wish to keep but don't plan to wear in the near future, Rent the Runway lets you rent your high-end articles for up to one month at a time.
Finally, my wife has also had success selling on eBay and Poshmark. To increase the odds of selling your items, make sure to take plenty of pictures and consider wearing them or putting them on a mannequin so the buyer can visualize how the item fits.
21. Sell Your Old Books
You can also make a quick buck by selling your used books and textbooks that you'll no longer read. Selling our old books is another way we boost our income each year and you can start with these three sites:
Selling is easy as you only have to enter the ISBN to receive an instant quote from Cash4Books and Bookscouter. If you like the price, you ship the books for free using their prepaid shipping label and you will be paid via PayPal once your shipment arrives and is processed.
I recommend using Bookscouter for selling your textbooks as they compare the prices of 42 buyback vendors in a single search; saving you time while finding the best buyer.
22. Sell Movies, Music, and Video Games
You can also make some extra cash by selling your old DVDs, CDs, and video games with Bonavendi. With their app, you can scan barcodes and compare the prices of 28 companies including Amazon and Best Buy.
23. Sell Old Electronics
Decluttr can be the most efficient app to sell your old electronics, smartphone, and tech gadgets. The Decluttr app scans item barcodes and you receive next-day payments via PayPal and direct deposit once Decluttr receives your shipment. College students can also receive a 10% bonus payment to earn a little extra cash.
Make Exta Money In Your Local Area
You should also consider making money within your local community. After all, not everybody wants to stare at a computer screen to make extra income. If you enjoy being on the move or have handy skills there are plenty of ways to have a gig without working a regular shift.
Also, ask your friends and family if they have any potential clients. Word of mouth referral is always one of the most effective forms of advertising.
24. Become a Handyman
If you are handy around the home and you're capable of any of the following:
Home improvement
Mounting and installing new household devices
Furniture assembly
Moving and packing
Then it's time to get connected with people who are in need of a Handyman. Check out Handy.com to get connected with someone in your area.
25. Mow Lawns
You can also mow lawns and offer basic landscaping services to make money to while improving curb appeal for the homeowner.  This is a great idea to boost your income in the summer months when there's more daylight and you're probably outside already.
If you live in a region with significant snowfall, you can get paid during all four seasons to keep lawns and driveways in tiptop shape.
26. Clean Houses
Another way to make money any month of the year is to clean houses or places of business. You can find openings on Craigslist or on Handy.com. For example, you might be able to clean vacation cabins on the weekends if you live near a touristy area. Or, cleaning services might also be looking for people to clean office buildings or industrial properties.
Depending on your personal network, you can also ask your friends and family if they know of anybody that needs help cleaning. Asking a simple question can help you find long-term clients or cleaning before somebody has company arrive to visit.
27. Donate Plasma
There's a perpetual demand for plasma to treat rare, chronic diseases and you can make $400 each month by donating your plasma. Maybe this is something you or your friends did in college for some extra "weekend money." You must be at least 110 pounds, at least 18-years-old in most states to donate and free of certain illnesses.
28. Get Cashback on Grocery Purchases
Each time you shop at grocery stores, you can get cashback with iBotta or Checkout51 . By activating offers and scanning your receipts, both of these apps gives you a cash reward for every redeemed offer. These cash rewards are in addition to any paper coupons you might clip, and you can potentially double your savings.
Checkout51 publishes their newest offers every Thursday. Once your account balance reaches $20, you can request a cash payment.
29. Become a TaskRabbit

There are people who need simple tasks completed but simply don't have the time. Whether it's putting together furniture from iKea, delivering a dresser across town, or trimming some overgrown bushes in the backyard – people will hire you.
Here are the top three places to find work using your phone:
Simply create a bio about yourself and then start looking for the task requests to pour in. I personally can tell you I utilize one of these three apps a week to find someone to do tasks for me!
30. Sell Locally on Craigslist

Bulky items aren't cost-effective to sell online because they cost too much to ship. When that's the case, sell locally with Craigslist or another app to sell locally. We periodically sell our unwanted items during the year and pocket 100% profit because it's free to sell on these apps.
Beyond Craigslist, there are also dozens of other similar websites where you can sell your stuff locally as well.
31. Scan Grocery Receipts and Get $10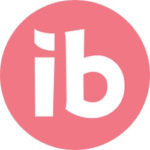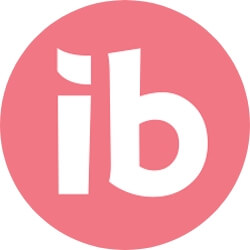 Earlier we told you ways to make money delivering through places like Postmates, Instacart and Uber Eats. However, there is still other money to be made by simply scanning grocery receipts.
Scanning grocery receipts for money is a real thing and there are over 20 apps that allow you to get started. While some are better than others, we recommend starting with the most popular receipts scanning app, Ibotta.
Our Top Pick: We like Ibotta because you can redeem digital offers plus your regular coupons for many food items at most supermarkets and even discount stores like Walmart and Target, and you also get a $10 sign-up bonus. When your rewards balance reaches $20, you can request PayPal payment or a gift card.
32. Recycle Scrap Material
It's also possible to make money recycling scrap material for cash. You can get cash for some of the following items you might have in your house:
Loose metal (i.e., sheet metal, copper, tire rims)
Appliances
Metal cans
Glass bottles
For larger objects like your old washer and dryer, you will need a truck and trailer to haul your scrap off. You can look online for scrap yards and recycle-for-cash facilities near you.
33. Picking Up Dog Poop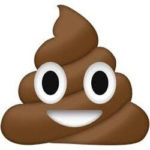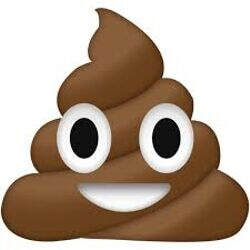 You can also make money picking up dog poop when you don't have the time to walk dogs or pet sit. Why? Because it only takes a few minutes to clean up a backyard compared to keeping a pet for several hours.
One man operates a full-time business picking up dog poop for a premium in the Phoenix area. You can scroll down to #73 on this side hustle list to see a video of how he turned dog poop into a full-time income.
34. Sell Used Furniture
Did you recently upgrade your living room or dining room set? If there's still some life in your old furniture collection, get a few bucks for it. When it comes to selling furniture, you have have plenty of great options to sell your stuff.
35. Sell Your Car
Another way to raise cash quickly is to sell a car you no longer need. Even if you need to sell your fancy ride and drive a clunker instead, how else can you access $10,000+ instantly.
Especially with the the prices of used-cars at an all-time high, now may be the perfect opportunity to turn your car into well needed cash.
36. Have a Yard Sale
Decluttering helps you discover a small fortune sitting underneath your roof. The only problem is that you must sell your stuff to get cash. Having a yard sale is one of the quickest ways to sell most of your items in a weekend.
Coordinating your yard sale with your neighborhood sale is a good idea, but you should also post your sale on:
Craigslist
Facebook Marketplace
Your local newspaper
37. Pick Up Trash
You might find this income stream a tad bizarre, but you can make money picking up trash! Brian from Clean Lots has been doing it for thirty years and makes a six-figure income.
Business and shopping center parking lots don't clean themselves. If you're not afraid of getting your hands a little dirty, you can put some extra green in your wallet.
Tip: Hear Brian's story on Episode 59 of the Money Peach Podcast.
38. Sell Your Clothes
You could do what you always do and hold a garage sale, or you can also try selling your clothes to a nearby consignment store. It's less work and you might make more money! You can also use the same tactic for bulky household goods that are too expensive to ship to an online buyer.
Another option is to try selling your more valuable clothes online if you think you can earn more selling it yourself. Make sure you take good pictures and factor shipping prices into the equation too.
39. Flip Garage Sale Finds
One man's trash is another man's treasure. Some people might be selling their treasures at a discount because they need money now. By perusing garage sales and thrift stores, you can find bargains that can be sold online for a profit.
You can also scour the "Free" section on Craigslist for steals too. Once you figure out the average selling price of the items you plan to flip, shopping will be much easier and quicker.
You will need to find the system that works best for you to find treasures and the best places to sell them.
Every town has a different dynamic to find discounted items. One tip is to visit the thrift stores in the wealthier parts of your town as they are more likely to sell quality items at steep discounts. For example, you might be able to find designer clothing for a dollar that can be sold for $10 or more.
40. Wash Cars for Cash
You can offer to wash cars by hand by having a mobile car wash station or you can travel to a person's house to wash the car. If you provide house calls or interior detailing, you need to provide your own cleaning supplies in addition to the car wash soap you use.
It's also possible to offer exterior car waxing services to if you have the time and want to make some additional cash.
41. Pressure Wash Houses
Here's one task that many homeowners neglect is pressure washing their home. Some people only pressure wash their homes when they get ready to sell it. You can advertise your services online or the old-fashioned way of knocking on doors.
To increase your chances of landing a job, take before and after pictures of a few homes that you pressure wash. Being able to show your clients visual examples of your quality work goes a long way.
42. Participate in Paid Clinical Studies
Another option for making money locally is to participate in paid medical studies. You can find studies by searching for "paid medical studies near me" to find paid opportunities. You can also ask your local college or medical center if they are aware of any opportunities too.
When medical studies are available, you may have to be experiencing certain medical conditions. You will also need to be okay with being a "medical guinea pig" and testing new medications and treatment ideas.
43. Teach Lessons
All those piano lessons or karate lessons your parents paid for can finally be put to good use. You can teach a skill one night a week or multiple nights depending on how many students you have. Whether it's music lessons, karate, gymnastics, or another talent you can teach individually or to a group, you can advertise locally to get students.
Once you decide what you can teach, you can advertise your services on Craigslist or also leave flyers at local businesses, community centers, or the public library.
44. Babysit
Parents sometimes need a break–date night— from their children and need to hire a babysitter. Besides asking for your family and friends for gigs, you can always advertise your services on Care.com.
45. Pet Sitting and Dog Walking
Animals need loving too and you can make just as much money pet sitting when their owners leave town or work long hours. Dog walking is another daily hustle opportunity as you take the dogs on their daily walk so their owner doesn't have to.
Believe it or not, some professional dog walkers make $100,000 a year for doing something that millions of dog owners do every day for free.
A great place to begin advertising your pet sitting and dog walking services is at Rover.
46. Shovel Snow
You can also make money during the winter shoveling driveways and sidewalks. By owning a truck and plow, you can earn more keeping parking lots clean. Because snow removal is more labor-intensive than mowing a lawn, you can earn more per property than mowing (I did at least).
47. Clean Gutters and Rake Leaves
In the fall, you can also rake leaves and clean gutters before winter sets in. Once again, these are simple tasks that most homeowners simple don't enjoy doing and offer a decent income if you enjoy working outside.
48. Pressure Wash Houses
Most houses need to be pressure washed every two or three years to maintain that "new" look. Many homeowners either don't own a pressure washer or don't have the time to keep their siding clean. You can advertise your services online or simply start knocking on doors to get your first clients.
49. Paint Houses
If you own a paint sprayer, can smoothly roll paint, or know how to seamlessly cut in wall edges, painting houses is another possibility. This is one task most homeowners won't attempt on their own, especially if they aren't a skilled painter or they are preparing to sell their house and want a professional-quality job.
50. Collect Scrap Metal
You or your family and friends might have a garage full of old household appliances. Maybe you have acquired a small scrap metal collection from your other side hustle opportunities. Regardless of how you (legally) collect your scrap, taking your ferrous and non-ferrous metal to a local scrap yard will yield an instant payment.
Some of the best ferrous and non-ferrous metals to collect are:
Aluminum
Brass
Copper
Steel
You will get the best price by bringing a single, large load compared to many small loads–even if they're the same weight. Scrap yards have an easier time selling larger quantities to buyers and reward you with a volume bonus for making their job easier.
51. Deliver Newspapers
Newspaper routes are a steady part-time income stream if you can work in the early morning hours before your regular job or classes. If there are multiple newspaper in your town, you can also apply for a route that might deliver only a few days per week–instead of all seven– if you can't commit to delivering papers every day of the week.
52. Deliver Phone Books
A one-time, seasonal hustle is delivering phone books five days a week. You need to be at least 18-years-old and have a driver's license to participate. PDC is one of the largest delivery companies and they might be looking for delivery people like you.
53. Cut Firewood
Many people still heat their houses with wood in the winter or need wood for summer camping trips, but they don't have access to their own firewood source. Or, they don't have the time to cut their own wood. Cutting and delivering firewood is another in-demand income stream.
Make Better Decisions with the Money You Have
Whether it's getting on a budget or learning how to manage the money you currently have, you still get a raise. In fact, the biggest raise you will ever receive in your working lifetime is not when you make more money, but when you control the money you already have.
54. Get on a Budget
Most of us don't like the word budget because it's so restrictive, right? We think if we are on a budget, then the result is our life goes from fun to awful in a blink of an eye.
But what if a budget was simply a plan for your money. Instead of wondering where it went at the end of each month, what if you decided where it went? What would it feel like if you were in control of your money each month?
Creating a budget is easier than you may think.
Step 1: Start a free and simple budget today.
55. Ditch Your Permanent Life Insurance Policy
One of the worst "investments" an adult can make is buying permanent life insurance – aka Cash Value Policy. In most cases, the policy benefits are not worth the extra cost. Apply for a term life insurance policy instead that can be ten times cheaper than a permanent life insurance policy. Once you have your new term policy in place, cash out your cash value immediately!
56. Switch to a Credit Union
This hack won't give you more spending money, but it helps you make better decisions with the money you have. Banks are owned by investors and customers like you and I are there to make profits for the investors. Credit unions on the other and are non-profit, and they don't have investors — they have members. When you become a member at a credit union, you will enjoy lower fees, better rates, and a member-focus versus an investor focus.
57. Refinance Your High Interest Debt
There are much better options for you instead of high interest credit card debt or any high interest debt for that matter. Borrowers are literally saving thousands of dollars in interest payments by trading their higher interest debt for a lower interest personal loan. The nice thing is you have so many more options than you did just a few years ago and with the competition for your business, your new interest rate could be much lower than what you have now.
Check our our favorite places to start for lowering your high interest debt.
Immediately Cut Your Spending for an Instant Pay Raise
Are you ready to learn the secret on getting an immediate pay raise? Reduce your monthly spending.
For example, if you can spend $100 less each month than right now, you get an instant $1,200 indirect pay raise for the year. And, it might only take a few minutes to make a few quick changes to immediately begin saving money.
Besides using your free time to make money, you can also use these money hacks to instantly cut your spending. Another mantra you might take to hear is, "Spend less, work less." By cutting your spending, maybe you don't have to sacrifice your work/life balance to make extra money.
59. Save Your Spare Change
Maybe you've heard the tip of stashing all of your $1 bills in a savings envelope instead of keeping them into your wallet to spend on coffee and candy bars to easily save money for the future. The Acorns app makes it even easier to save and invest your spare change instead of spending it.
With each purchase, Acorns rounds up the purchase amount to the next dollar for every credit or debit card purchase. For example, a $4.25 purchase becomes $5 and the extra 75 cents is invested to build a small nest egg. You can also get extra cash investments by shopping online through Acorns retail partners too.
60. Stop Paying High Investing Fees
Each time you buy or sell a stock or ETF, your brokerage might charge up to $7 per trade. If you're only investing small amounts of income at a time or are simply tired of paying hundreds of dollars in trade commissions each year M1 Finance is an option you should definitely give a look.
61. Trim Automatically Gets Rid of Your "Gray Charges"

Ask Trim makes it easy to "work smarter and not harder."  For free, Trim monitors your spending, account balances, and can even reduce your monthly bill amount in the following categories:
Cable, cell phone, and internet
Car insurance
Unwanted subscriptions
With a single text message or Facebook Messenger request, Trim works on your behalf to find discounts on your current monthly bills or cancel the services–streaming plans including Hulu and Spotify, insurance, and gym membership– you no longer use but are still paying for.
You will realize the savings the next time you get ready to pay your bills and realize there's more money in your bank account than usual; and you never lifted a finger.
Read our full Trim Review to learn about all of Trim's benefits to save you money.
62. Cancel Your Cable TV Subscription
The average household cable TV bill is over $120 a month and most people only watch 20 of the 100s of channels to choose from. We dumped our cable years ago and use services like Hulu for our favorite shows with SlingTV for a total of $26/month (and no contracts).
By cutting the cord, you instantly save $100 a month on cable TV by streaming live and on-demand programming over your high-speed internet. Sling TV can be watch with any flat screen TV, computer, or mobile device.
63. File Price Protection Claims for Online Orders
You can already get cashback on every online purchase when you shop with a shopping app like Ebates and you can get additional cash back if the price drops after you make the purchase.
With Paribus, you can get free price protection notifications when a retailer drops the price on recent purchases. Paribus then submits the claim on your behalf, which means you don't have to monitor for price changes yourself and then submit it.
Disclaimer: Paribus does compensate MoneyPeach when you sign up for Paribus using the links we have provided in this post. 
64. Earn Credit Card Rewards
Many people stick with debit cards because you're still required to immediately pay for your purchases with cash. While you won't go into credit card debt, you're missing out on credit card rewards for cash back or travel rewards.
If you are going to use a credit card, make sure to pay them off in full so you don't incur high interest payments. The best way to do this is to set a reminder to pay your credit cards in full once per week. If you don't feel like paying them in full each week, then set up auto-pay so you never carry a balance.
Also, choose the best credit card rewards that fit your lifestyle. If you notice you spend most of your money at the grocery store and on fuel costs, then you may want to look at a card that gives you the highest cash back on those types of purchases.
Conversely, if you are someone who enjoys traveling, then it may be a good idea to look at cards that offer the best travel perks.
Check out Nerdwallet's credit card reviews to help you choose the best option
65. Stop Going Out to Eat As Often
Food is a large portion of most people's household budget. You might be spending more on food than you must because you go out to eat all the time. In many cases, you can make the same meals at home for a fraction of the cost. For a family of four, you can easily spend at least $40 for each restaurant meal.
If you don't think it's possible to feed a family on a budget, visit $5 Meal Plan. You can access delicious recipes that let you feed an army for pennies.
66. Switch to a Health Sharing Plan
You may not realize it, but health insurance is one of the largest monthly expenses. Switching to an affordable health sharing plan saves my family 75% in health insurance premiums compared to traditional health insurance. Honestly, it's probably one of the best financial moves we made when I became self-employed.
Our Top Pick: There are many great health sharing options, but our favorite is Medi-Share because of the affordability AND their own MDLive program: a FREE add on that gives you 24/7 access to a doctor visit via your smartphone, which saves you time and money on co-pays!
Summary
It doesn't matter if you want to pursue a side hustle, sell some of your belongings, or cut spending, there are multiple ways to get money fast. We all have different skills and schedules so you pick the ideas that work best for you. No matter which ideas you pick, just choose something that puts a personal check or cash in your hand for your efforts!